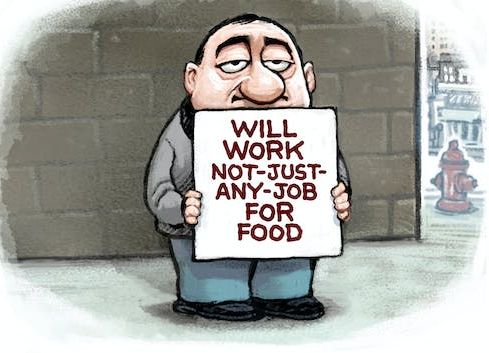 he job market and employment data are closely watched by the capital markets. There are many dynamics in the statistics but such things as the unemployment rate, level and trend of wages, and the labor participation rate get a lot of Wall Street's attention.
The labor market is impacted by many things including monetary policy and the economic cycle. Additionally, recent cultural and technological changes have altered the employee-employer relationship, where people work, and the type of jobs demanded.
 Here is a labor industry review which touches on some of these key issues.
Workforce Trends
Remote work: According to estimates for 2023, 12.7% of full-time employees work from home, while 28.2% work in a hybrid model. Further, by 2025, it's expected that 32.6 million Americans will work remotely, or roughly 22% of the workforce.
Workforce well-being: The pandemic highlighted the importance of prioritizing employee well-being and mental health. According to a 2023 Employee Wellness Industry Trends Report from Wellable Labs, employers are likely to focus their investments on the following benefits:
Mental health (91%)
Stress management and resilience (77%)
Mindfulness and meditation (74%)
Financial wellness (65%)
Telemedicine (65%)
It's important to note that employers in 2023 are moving away from in-person wellness benefits, such as onsite seminars and provider meetings, toward more affordable, convenient, and scalable virtual options for employers and employees.
Labor Market Challenges
Talent shortages: Many industries are still battling talent shortages, making recruitment and retention more competitive. The most affected sectors in May 2023 include the financial activities and professional and business services sectors, with 55% of businesses in those markets needing help finding qualified candidates for key positions.
Wage pressure: Increasing competition for talent is putting upward pressure on wages, requiring businesses to review their compensation strategies to remain competitive. From May 2022 to May 2023, average hourly earnings increased 1.3%, seasonally adjusted.
Regulatory Environment
Legislative changes: Recent and upcoming legislative changes may impact your business, including a ban on noncompete clauses, pay equity legislation, human capital rules, and laws determining whether a worker is an independent contractor.
Diversity, equity, and inclusion: Organizations are emphasizing diverse, equitable, and inclusive initiatives in the workplace—and employees are on board. Fifty-six percent of workers say focusing on increasing inclusion at work is a good thing.
Emerging Technologies
HR technology: The adoption of HR technology solutions is on the rise, streamlining processes such as payroll management, employee onboarding, and performance evaluations. Fifty-eight percent of businesses have implemented HR technology systems to improve efficiency, enhance employee experience, and boost retention.
Artificial intelligence: Businesses are exploring AI in areas such as talent acquisition, workforce planning, and employee engagement. In fact, 25% of businesses are integrating AI into their operations, and 91.5% are investing in the development of AI. Further, 70% of employees are using ChatGPT and other AI tools without the employer's knowledge, so even if you aren't thinking about AI, chances are your employees are.
The employment market is undergoing many changes and hopefully this provides some insight. Please let us know any questions or comments.
https://kerrfinancial.com/wp-content/uploads/2023/07/labormarketpic.png
353
489
jkerr
http://kerrfinancial.com.c1.previewmysite.com/wp-content/uploads/2017/12/kerr-logo.jpg
jkerr
2023-07-18 11:22:31
2023-07-18 11:22:31
A Look at the Labor Market