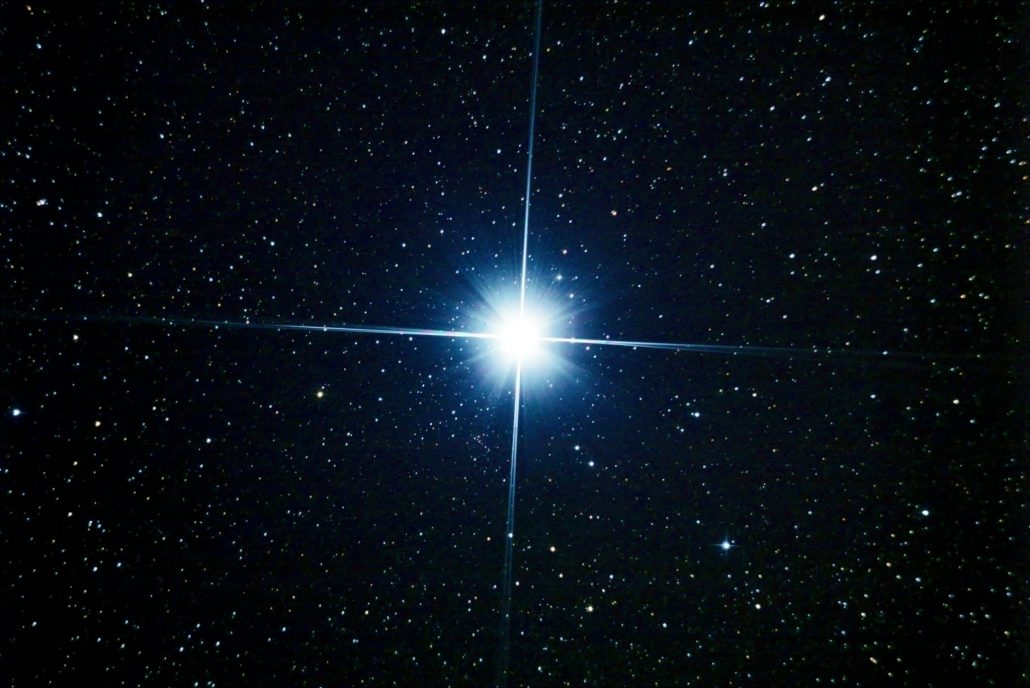 Kerr Financial Group
Kildare Asset Mgt.
Jeffrey J. Kerr, CFA
Newsletter
December 21, 2020 – DJIA = 30,179 – S&P 500 = 3,709– Nasdaq = 12,755
"O Little Town of Bethlehem, How Still We See Thee Lie."
This year has been one of intersections.  Tectonic and life altering collisions of dire events have changed the world.  The challenges that we are facing will impact our lives for many years.  While there is widespread hope and belief that we return to the lifestyle of pre-pandemic society, this is becoming less likely as time passes.  The unexpected outcome might be that 2021 is worse than 2020
Our turbulent year is ending with another historic intersection and, fortunately, this one doesn't appear to be a disastrous pit.  The "conjunction" of Jupiter and Saturn in the Earth's December sky is a different type of intersection and, who knows, it might signal an inflection point for the better.
A planetary conjunction is when two heavenly bodies seemingly meet as seen from Earth.   While the conjunction of our solar system's two largest planets happens around every 20 years, they rarely pass as close to each other as they will this year.  Also, this year's occurrence is notable as it is easily seen without a telescope.
This year's astronomical intersection is being referred to as a "great conjunction" because the planets seldom appear this close to each other.  The orbits of Jupiter and Saturn do regularly intersect as viewed from our planet, but it is not as close or as bright as what is happening now.  The last time Jupiter and Saturn appeared so close and was so visible was March 1226.
Because of their infrequence, some scientists look for historic events surrounding "great conjunctions".  Johannes Kepler was a 17th century astronomer and mathematician who was a big influence on others such as Isaac Newton.  Kepler researched the possibility of a "great conjunction" being the Star of Bethlehem that guided the Three Wise Men as described in St. Matthew's Gospel.  He concluded that there was a "great conjunction" around 7 B.C.
In addition to our cosmological excitement, the stock market has also acted celestial.  Stocks had one of their best months ever in November. The Dow Jones Industrial Average recently traded over 30,000 and the Nasdaq Composite has been on a moon ride and is up over 40% in 2020.  All the major averages are in record territory.
These gains contrast with the earthly background of the U.S. economy.  It is a huge contradiction that we have stock market records along with shutdowns and restrictions, high unemployment, and the destruction of small businesses.  However, perception is reality in the financial markets and computer algorithms do not typically look at the fundamental data.  They are more concerned with things like price action which can be a self-fulfilling circle.
Here are the major averages year-to-date performance as of December 18th.

The declining value of the U.S. dollar has been a boost to the stock market.  The dollar index (symbol = DXY) is down 7.9% year-to-date.  More importantly, it is down 12.6% since the peak in March.  While a low double digit drop doesn't seem like a lot, the dollar has a wide-ranging global impact.  It has a much greater force on other economic factors and markets than its absolute movement against other currencies.
The 120-day correlation between the DXY and the S&P 500 has decreased to a negative 88%.  Statistical correlations range between 1 and -1.  A correlation of 1 means that the two factors move together relatively and directionally.  The negative 1 would mean that the factors move in opposite directions.  At -.88, the DXY has clearly helped the stock market.
The factors weighing on the U.S. dollar are many.  The United States is over $27 trillion in debt. Further, there is well over $100 trillion of debt and unfunded liabilities.  While there are other countries in similar or worse fiscal conditions, the global capital markets may be losing confidence in the American situation.  This devaluation of the U.S. dollar is helping financial assets – for the time being.
Another shining star in the financial markets is Bitcoin.  The crypto currency is up 121% in the 4th quarter and 228% year-to-date.  Again, this trade has an anti-dollar component, so the dollar's slide has supported Bitcoin.  Here is a chart Bitcoin's price for 2020's 4th quarter.
Confidence in the crypto currencies is increasing for some of the same reasons that the dollar is falling.  Out of control government spending, record deficits, and no plan to address these issues.  Nothing travels in a straight line, but if the dollar falls further, stocks and Bitcoin could keep rising even as the societal shutdown continues.
In a year full of historic developments, our solar system reminds us there is consistency of heavenly cycles.  This is in sharp contrast to the chaos that has overcome our lives.  If this "great conjunction" marks a change in our world, hopefully it brings a shift to healing, peace and an honest, truthful effort of moving humanity closer to a heavenly nature.
Merry Christmas, Happy Holidays, and Best Wishes in the New Year.
https://kerrfinancial.com/wp-content/uploads/2021/01/starofbeth.jpg
1367
2048
jkerr
http://kerrfinancial.com/wp-content/uploads/2017/12/kerr-logo.jpg
jkerr
2021-01-07 16:21:49
2021-01-07 16:21:49
"O Little Town of Bethlehem, How Still We See Thee Lie."